IMAGES
---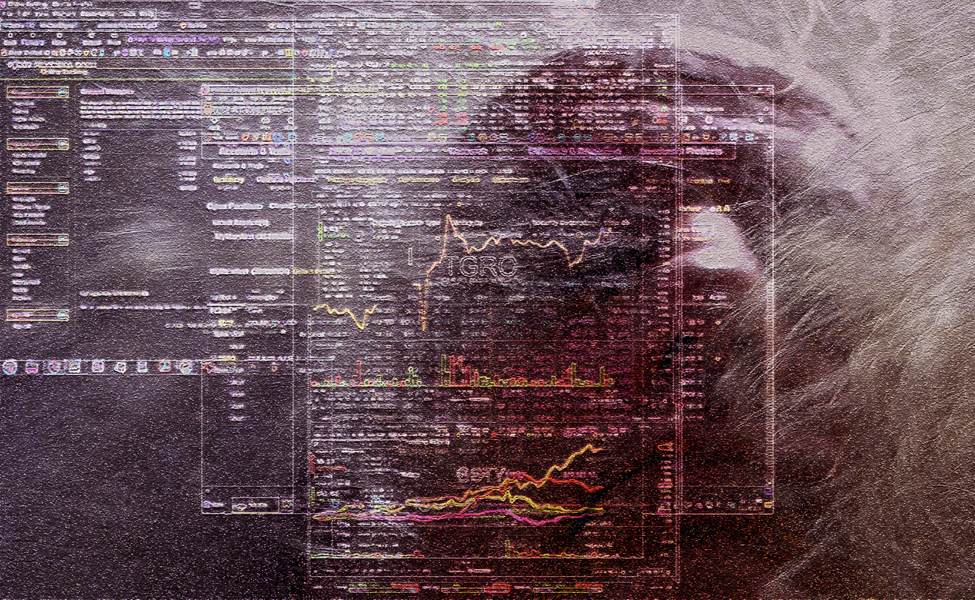 "Dealing on Wall Street - 2014" © BMM 2014
---
"Points of Art – The Artist's Work" – by Brad Michael Moore
I know of some artists who have works they won't sell – but sometimes loan to a friend or colleague for keeping until they want or 'need' them back. As we artists grow through our careers, and our work changes, I think it is important for some to hold back representations of the milestones. They're presence makes you a grander host for those guests fortunate to share the company of your home, family, and art. There can be no better satisfaction I can imagine of (as an artist) to have this kind of experience. Artist visits can indeed be rewarding experiences for both the host and the guest.
I have a number of sculptural pieces I've made and have been unwilling to part with. The reasons are several, and personal. I don't have the kind of support system (trained or capable staff) surrounding me that permits me to exercise a greater capability to build newer 3-D works as I would wish to. I still catalogue my 3-D concepts as they come to me, no matter… I enjoy watching people interact with some of my 3-D art works that have kinetic properties (physically and/or visually). I don't care to part with this aspect of these pieces – knowing I may never likely replace them. Even if I never do find a way to undertake 3-D projects again, as long as I can channel my creativity towards other successful manifestations, that both meets my yearnings, and pacify my inner concerns for a while – this personal system works for me… I'm also one of those who believe I will eventually return to those aspects within my reach that never leave my imagination. It's like opening a safe – the right combination makes the task quicker work…
Successful painters must give up some much of their work – many pieces they may not see again (in person). As a photo artist, I know I have no real orphans as long as I preserve my film materials from which they are created. Even painters and sculptors can have their original works reproduced – making their unique concepts affordable to more collectors. I do recognize one difference now – since I retired the older photo print method, and took up the Pigmented Ink Process (which holds truer archival properties). I hold some true reverence towards letting go of my older hand-made images that were created in that elder, less stable, process. Still, the performance of 'letting go' is different with other art mediums… My sculptures, and glass paintings, have allowed me the experience of letting go of some creations, while deciding to keep others – ever when absurd offers are made to convince me otherwise. Art, like our lives, represents the complexities that we are. - bmm
---

"The Potomac House, Dallas, Texas - 1979" © Brad Michael Moore 1979-2008
"Image Taker"
Early in my life I wanted to be in business like my dad. But, it was his hobby that altered that muse. As a child, my dad was an 8mm amateur film enthusiast. I remember him filming outdoors whenever he could - home movies and such. Dad spent some of his time in the evenings, or weekend mornings, working on the editing of his film efforts. I remember his excitement when he upgraded to a, 'Super 8mm' camera. I also remember his lament for having to invest in newer equipment to work the improved medium – new editing tools, new projector. Being the youngest of his 3 sons, I was the only one who showed a keen interest in his hobby. It was an unanswered curiosity. My dad never truly shared his pastime with me. There was, by no means, a "Hold this end down while I splice it," moment… The day came when dad lost interest in his amateur film habit all together. With hindsight, I suppose this was a foreshadowing of a broken home on the horizon. Still, the stimulation of, 'image capture,' had been imprinted upon me. My future designs of achieving effects sparked in creativity had become a part of my imagination. My ideas for becoming a businessman fell out of my sights.
So began a journey... Without understanding the intricacies of a process, [my dad took pictures and the next thing I saw – was him editing them]. I was completely unaware of the processing element in between – since dad took care of that during his work commute – I had no clue. At first, I only identified with the spontaneity of bringing ideas quickly to fruition. Therefore, it became easier, to focus on being a still photographer. Film goes into the camera; then point the camera lens somewhere, and shoot… From this point, it didn't take long to realize - I needed to re-examine my thoughtfulness over what to photograph. I quickly distinguished that taking a snap of just anything often resulted in boring outcomes. It wasn't just the subject matter that made a difference to a successful representation. I also became conscious of the truth that stuff not associated with my subjects turned into glaring distractions in the picture plane. A simple cigarette butt, near the foot of a pretty girl's portrait, could become an acute annoyance indeed… This was an era long before, 'digital environment,' concepts. It was the world of, 'what you see is what you get (wysiwyg),' literally. So, I learned values in compositional attributes. I became aware that a successful image was comprised of more than just the elements I included. The facets I excluded, around my subject, were just as paramount to the end game of the image.
Finally, there was that, 'other,' mysterious aspect of image making – film and print processing. It would take a while (until I was seventeen) before I began my training in the development portion of the image medium process. Process would became an obsession for me. The idea of method unfolded and overlapped the very temperament held over the first inclinations of image capture. What materials would best suit the subject? What variations in processing would enhance the outcome I was reaching to grasp - the focus I wanted to convey? I was finally beyond Photography "101 & 102." I began developing color film & prints a year after I became acquainted with the B&W process. - bmm
---
"Self Portrait - Dallas, 1991 © BMM"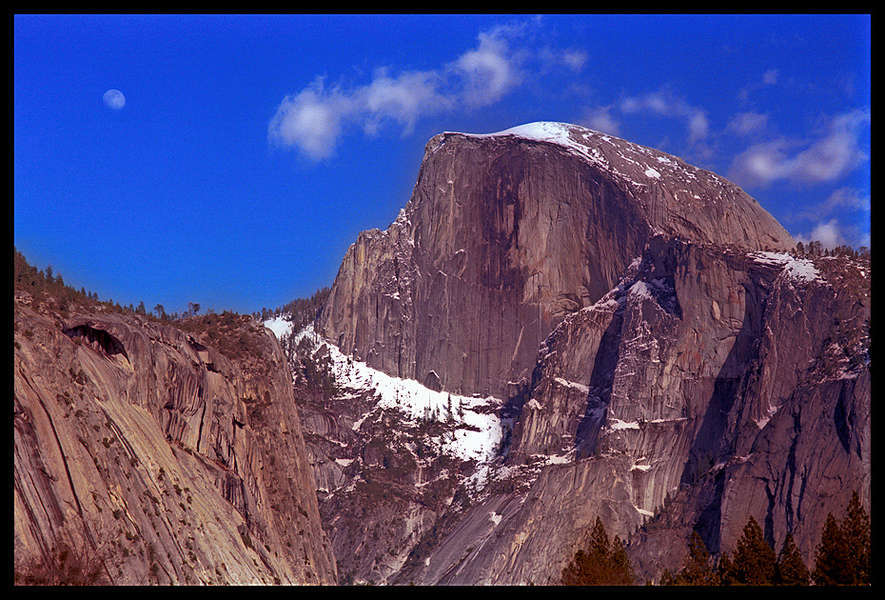 "Half Dome Full Moon, Yosomite National Park, Califorina" © 1980 Brad Michael Moore
---
"War of Ideas" © 1979, 1982 & 2008 Brad Michael Moore
---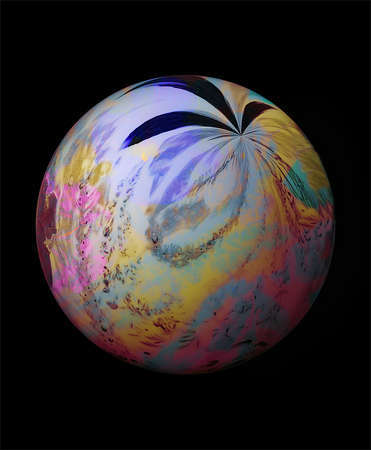 "Mother Machine" 2007 Brad Michael Moore
"Into The Forest Dark" © 2008 Brad M. Moore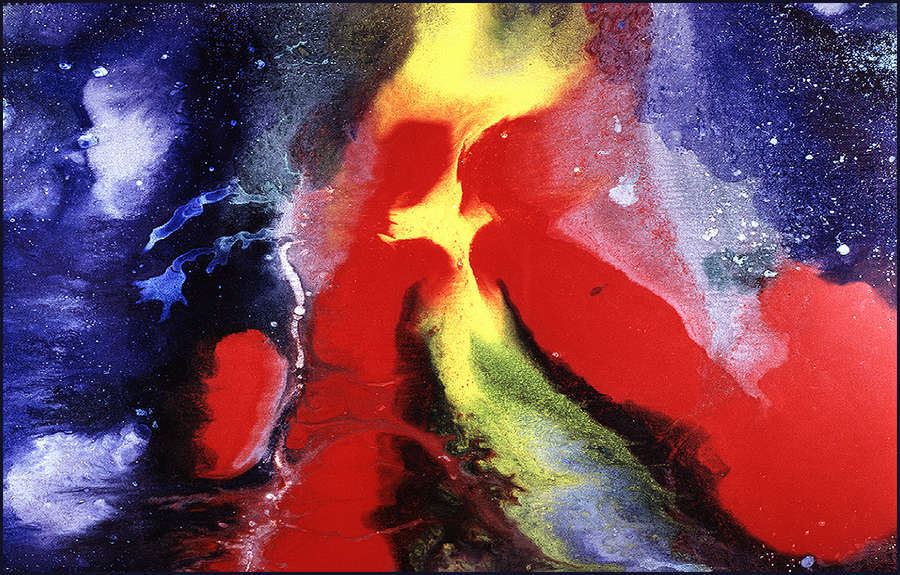 "MoonChild, Lovers, Fireside" © 1988 Brad Michael Moore
---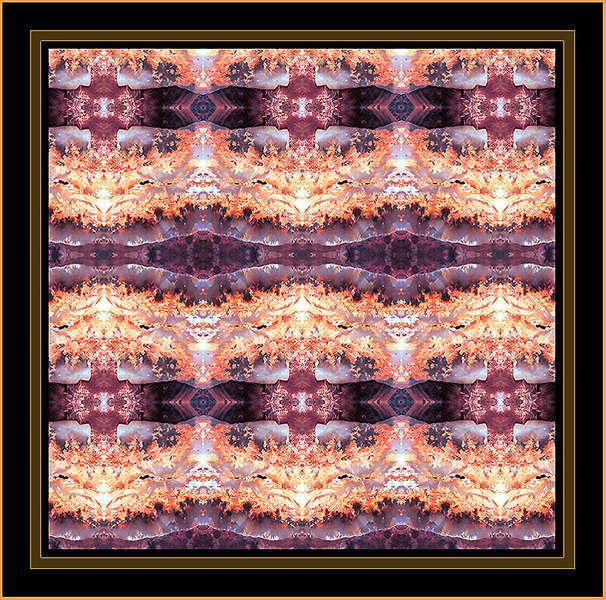 "BC 33 - 1x30 - From the Bill Candler Mineral Collection Series" © Brad Michael Moore
---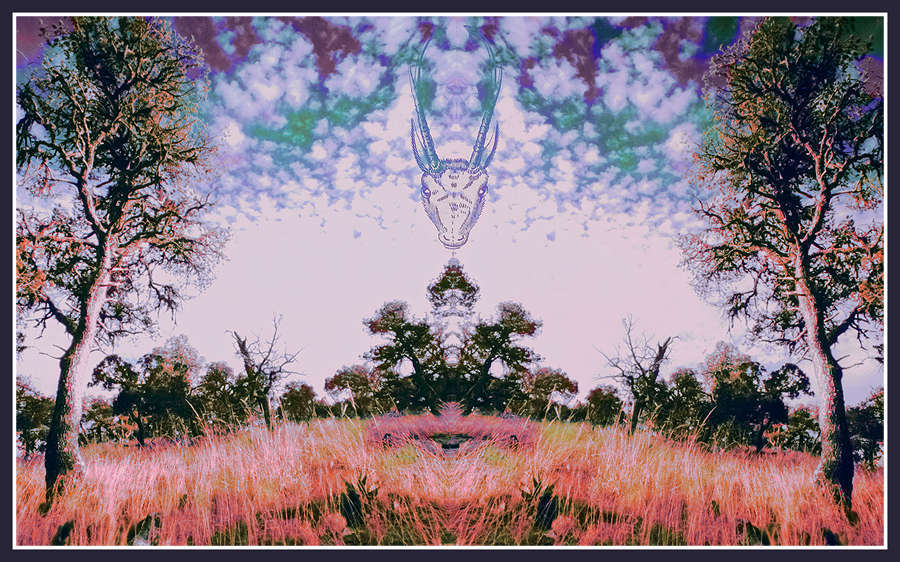 "Legend Days" © 1980 - 2008 Brad Michael Moore
"Sound Walls" © Brad Michael Moore 2004
---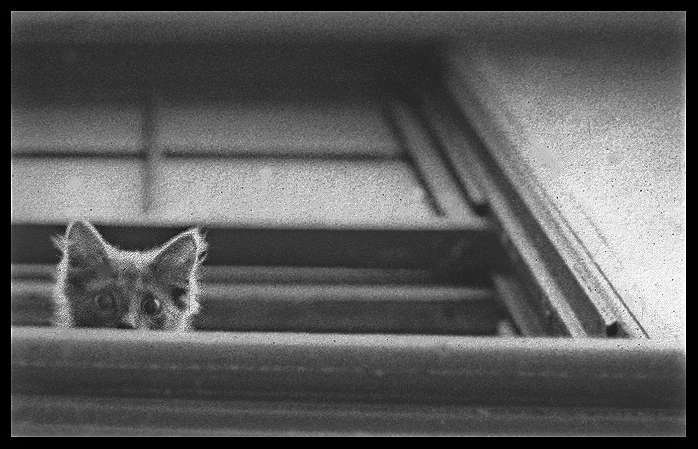 "There is no Looking Out Like Looking Out for Nine Lives"
---
"E-Z Go, Otavalo" © BMM 1983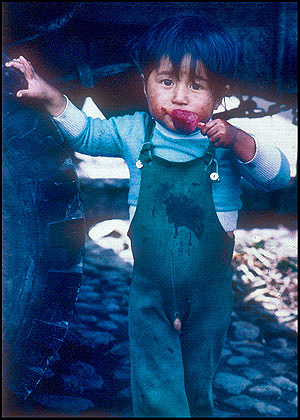 ---
"GeoPoliticalWorld" © Brad Michael Moore 2008
---
"MindSight" © Brad Michael Moore 2008
---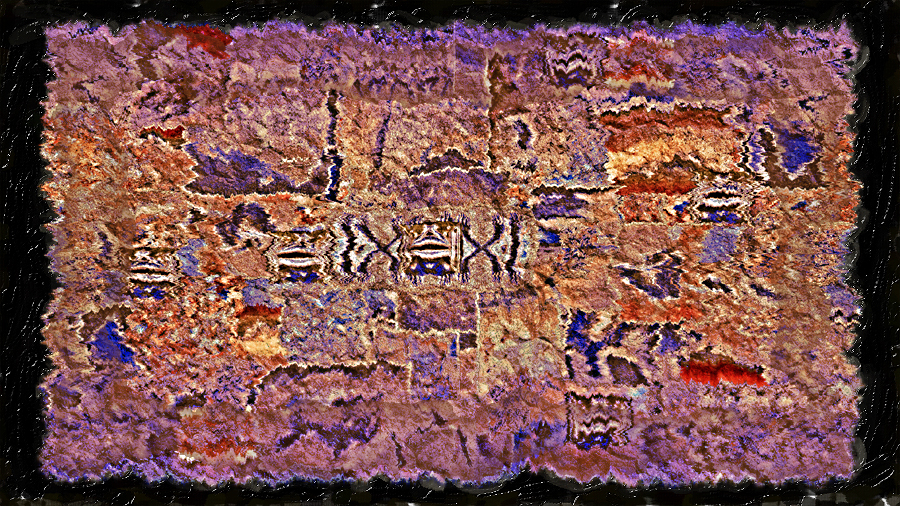 "One B.C. - V.2" © 2007 Brad Michael Moore
---
"Sweet Sue" © Brad Michael Moore 1969
---
"Velvet Lush Evening" © Brad Michael Moore 2004
---
"MardiGras" Fredrick Marx © 1966
---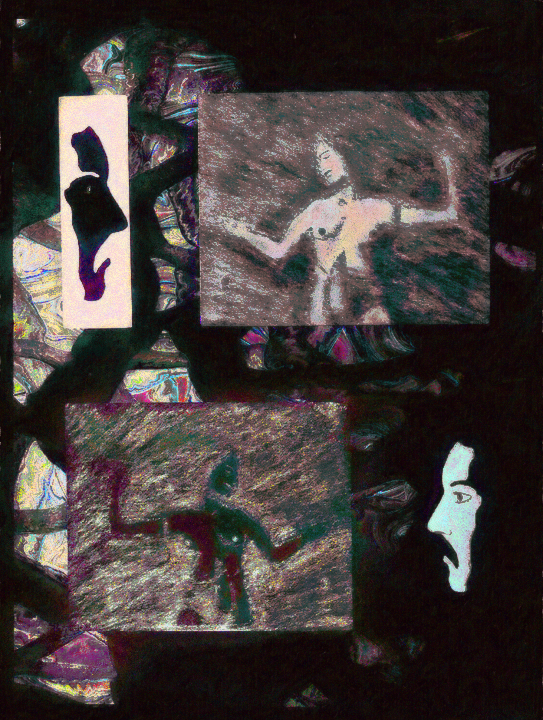 "Points of View" © Brad Michael Moore 1996
---
"Kwixiquatal" Brad Michael Moore © 1978-2008
---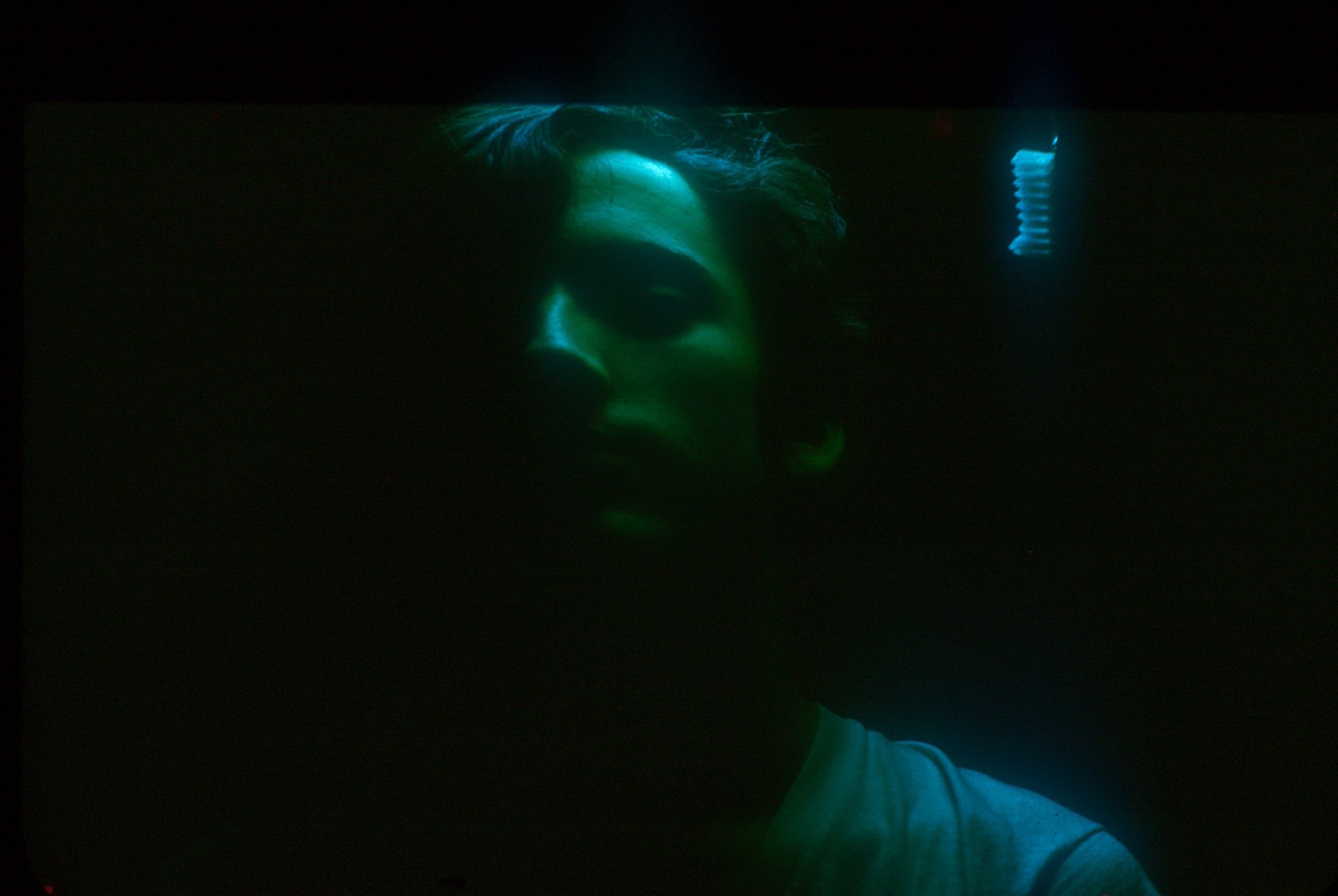 "Self-Portrait at 16" - Photo by Brad Michael Moore / (C) 1968
---
AlphaSight.com / Brad Michael Moore / American Artist