"In the Eye of the Beholder" © 2017 Brad Michael Moore
---
---
---
Life Story
---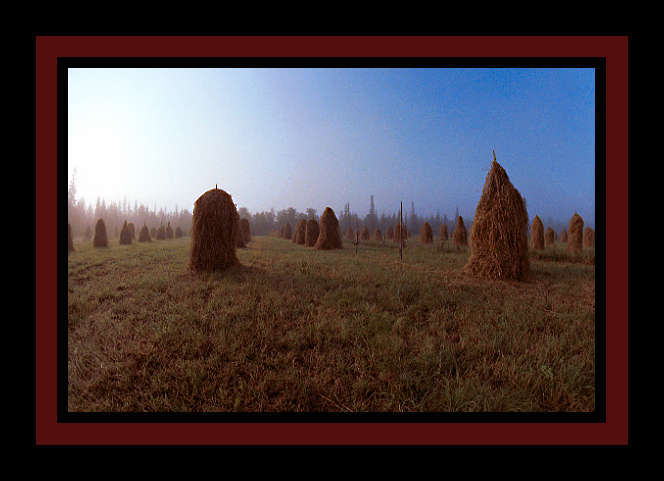 "Hay Stacks - Norway" © 1982 Brad Michael Moore"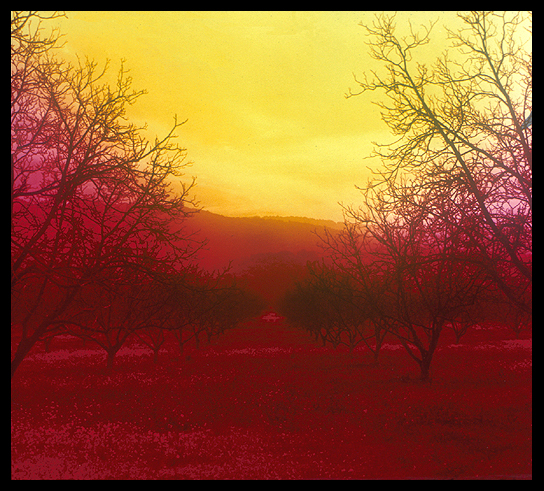 "Orchard," Rare, Unique C-Type 11 x14 Image , Summa Valley, CA. © 1978 BMM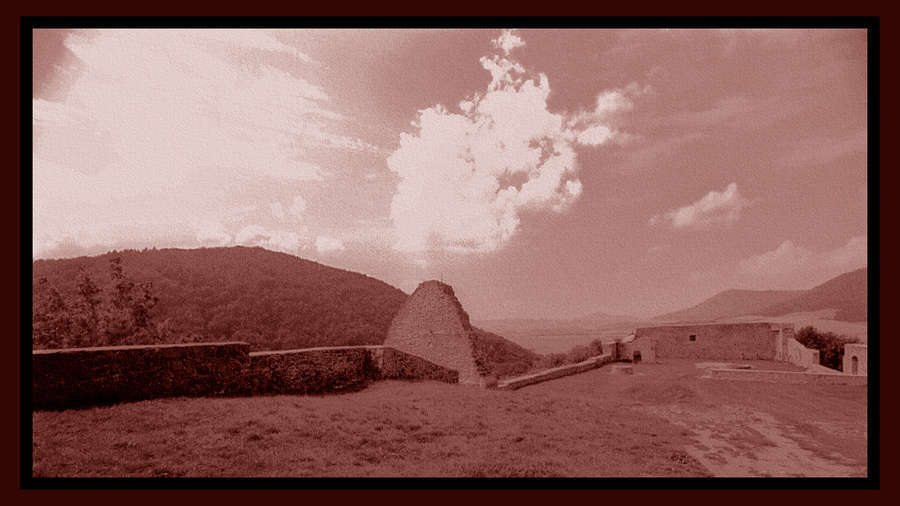 "Ruins - Sweden - Monochrome" © 1982 Brad Michael Moore

Born July 2nd, 1952, Dallas, Texas USA - In the Beginning
"When I was four and a half, my family was returning home one night during a raging rain storm. Right as we were entering our front driveway - a huge bolt of lightening struck our Red Oak tree, and split it in two - right down to the ground. It was an awesome experience for a little kid. My parents replaced the Red Oak with an Ash tree that fall. I first began photographing the next year (with my grandmother's camera). That next spring - the new Ash tree was blooming, and it caught my eye, as I was playing on the front porch walkway. I looked up into the tree's buds sprouting, and saw high wispy Cirrus clouds through the tree's branches... This became my first meaningful photograph - captured in black and white in 1957."
/||
"Blooming Ash - Dormant Pecan, Fairfax Avenue" © 1957 Brad Michael Weiss / 2008 Brad Michael Moore
"Tree Shadows - Perrin Farm" © 1996 Brad Michael Moore
---
"Just the Four of Us" © 2016 Brad Michael Moore"
---
BMM
AlphaSight.com / Brad Michael Moore / American Artist